About Bill Morgan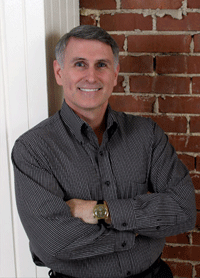 William D. Morgan, Psy.D.
Dr. Bill Morgan is a nationally-known business and career expert, speaker, and author who has helped many business and professional individuals create the business, career or lifestyle they wish to achieve. He is a psychologist and business coach in private practice in the Philadelphia area. In addition to his clinical practice, Bill is the author of Today's Private Practice: Strategies for Building a Thriving Managed-Care Free Private Practice, and he supports a mix of executives, small business owners and professionals through his business and career coaching firm, Leadership Concepts.
Prior to becoming an executive and business coach, Bill practiced as a clinician beginning in 1988. Because of his own experience and dedication to the profession, Bill especially enjoys assisting human service professionals in designing and building thriving private practices, where professionals and their clients have high levels of satisfaction. He has taught hundreds professionals how to be more successful through his book, articles and classes.
Bill has a doctorate in clinical psychology and is adjunct faculty in the doctoral psychology program at Widener University. He has published a series of professional articles and chapters about the treatment of various problems. He is a popular speaker on issues of personal growth and change, as well as business development.
Bill is a licensed psychologist. He is a member of the American Psychological Association, the Pennsylvania Psychological Association, the International Coach Federation, the Philadelphia Area Coaches Alliance and on the professional advisory board for Chester County CHADD.